In the heart of Bosnia and Herzegovina a village of a thousand souls is nestled between two hills, Krizevac and Podbrdo ( the name "Medjugorje" means "between the mountains").
The people, all hard-working country folk making their living from the soil, barely managed to survive by growing tobacco and grapes. The parish church was in the hands of the fiery Franciscan priest, Fr. Jozo Zovko.
On June 24, 1981, the Feast of St. John the Precursor, the village was thrown into turmoil by an extraordinary happening. A few teenagers were walking along the path by Podbrdo hill when they saw a shining silhouette of a lady holding a baby in her arms. The next day she returned and revealed her identity: "I am the Blessed Virgin Mary." The group of 6 visionaries was then formed definitively and consisted of Marija Pavlovic, Vicka Ivankovic, Mirjana Dragicevic, Ivanka Ivankovic, Ivan Dragicevic, and Jakov Colo.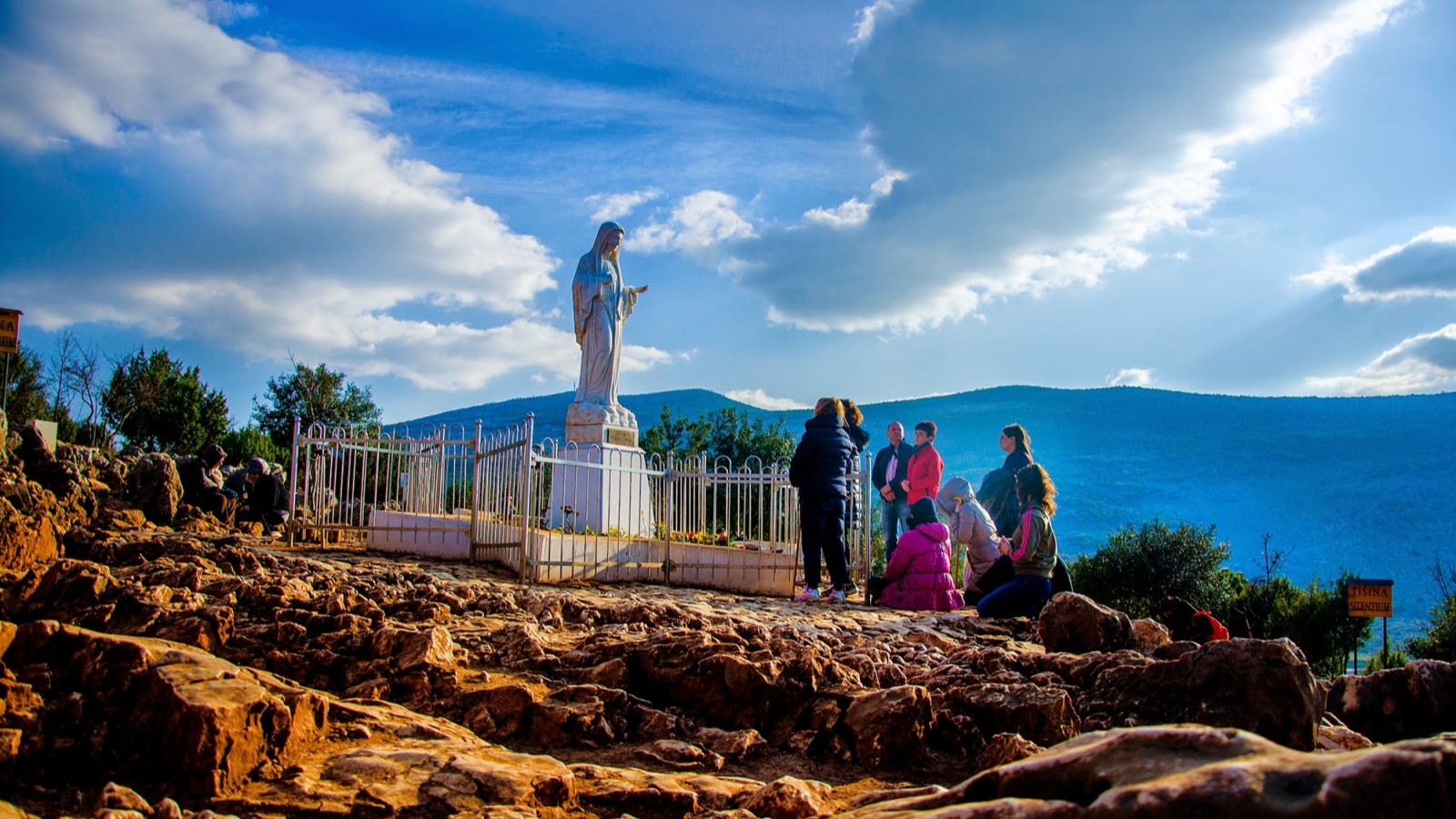 Every day the Gospa (the Croatian word for Our Lady) reappeared, giving the children "messages" for themselves, for the parish, and for the world: messages of peace and the need for conversion and love in order to bring back to the Heart of God our poor humanity lost in darkness so far from the Lord! Since 1987 these messages have been given once a month. The Gospa also gives each visionary certain secrets which will be revealed through the intermediary of a priest chosen by the visionary, at a time the Gospa decides.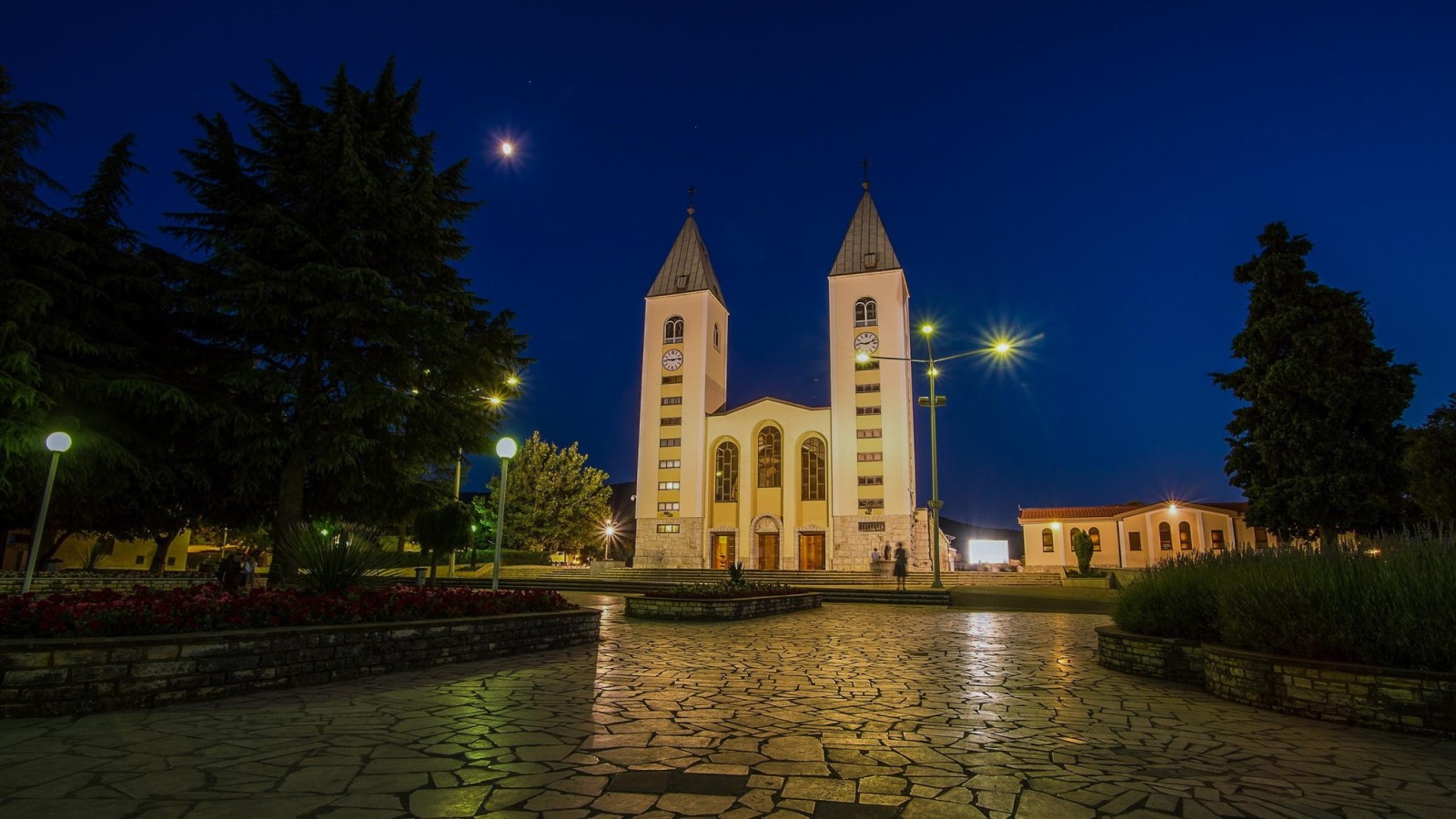 Since June 25, 1981, more than 20 million pilgrims have come to this little village to pray and experience conversion, making Medjugorje one of the most frequented sanctuaries in the entire world.